Buckner HeavyLift at POWER-GEN International 2015 in Las Vegas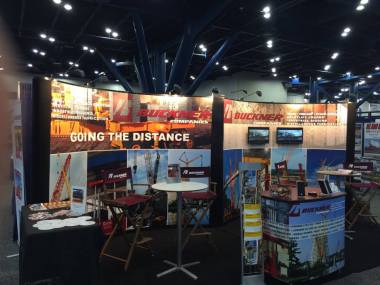 Buckner HeavyLift Cranes is gearing up for the annual POWER-GEN International conference next week! The conference will be held December 8-10 in Las Vegas.
POWER-GEN is the industry leader in providing comprehensive coverage of the trends, technologies and issues facing the generation sector.
The conference will have more than 1,400 companies from all industry sectors exhibiting this year. With more than 22,000 attendees from over 90 countries, this is a conference not to miss! There will be exhibits displaying a wide variety of products and services, representing a horizontal look at the industry, and emphasizing new solutions and innovations for the future. The conference is a place for education with a keynote session on "Transition and Transformation," plus opportunities for networking and new business development.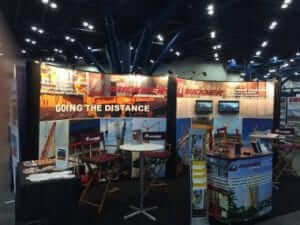 POWER-GEN International offers more than 200 of the industry's top speakers with 50+ educational conference sessions to attend. There will be technical tours, a variety of networking events, and many other activities associated with the conference.
Buckner HeavyLift Cranes will be at booth #6639. Stop by and say "Hi" to Nick Leveski. You can also reach him at NickL@bucknercompanies.com.
Industries Highlighted: Electric Utilities, Architects/Engineers, Co-generators/Self-generators, Construction & Maintenance Contractors, Fuel Suppliers, Independent Power Producers, Original Equipment Manufacturers, Power Industry Consultants, Power Plant Designers, Procurement & Supply Management, Project Developers, Research & Development Organizations, Human Resource Managers & Recruiters, Equipment Inspection & Repair Specialists, Construction Contractors, Maintenance Service Providers, Operations Service Providers, Project Finance & Insurance Companies, IT Specialists, and many more!