Buckner Companies Hosts 7th Annual AISC Steel Day at Home Office in Graham, NC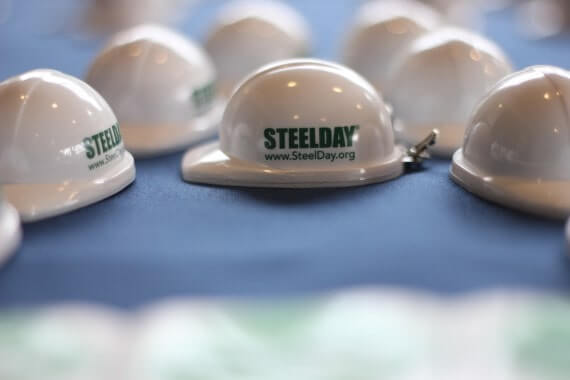 Buckner Companies Hosts 7th Annual AISC Steel Day at Home Office in Graham, NC
Buckner Companies, partnered with the American Institute of Steel Construction (AISC), hosts its 7th annual Steel Day today at the home office, located in Graham, North Carolina. Steel Day is another opportunity when Buckner Companies extends its office and field experts for a day of education in the Buckner Office, specifically reaching out to local students interested in the steel erection, industrial rigging, crawler crane, and heavy lift industries. We are proud to be a part of AISC's mission:
To make structural steel the material of choice by being the leader in structural-steel-related technical and market-building activities, including: specification and code development, research, education, technical assistance, quality certification, standardization, and market development. (http://www.aisc.org/content.aspx?id=32)
The event is of interest to community and industry architects, engineers, fabricators, erectors, contractors, students, and developers. There is an estimated 175 students expected to arrive at 10 A.M., where they will travel in rotating groups to various Buckner departments learning about estimating, dispatching, training, safety, project management, heavy lift planning, crane mechanics, crane operations, and what it means to be a Buckner Iron worker/Welder.
Lunch will be catered at noon for Buckner employees and guests, followed by a rigging demonstration in the Buckner yard. We look forward to another exciting AISC Steel Day at Buckner Offices, where we will be able to educate students, encourage local job opportunities, as well as highlight projects and services that set Buckner Companies apart from competition.
For more information on today's AISC Steel Day events, please contact the Buckner Office directly: 336.376.8888.